---

Green Hydro is a Corporate IV member of the Canadian Solar Industry Association
Solar Electric Panels
Why choose solar energy?
In a world economy dominated by the need for fossil fuels, more and more people are not only demanding access to energy, but also asking for clean energy to break the cycle of dependence and save our precious resources. Solar power systems are able to meet those individual demands for a safe, reliable and clean form of energy all over the world.

As a result of technological developments, higher demands and governmental support, the costs of providing solar energy have fallen by more than 50% over the last 10 years. That downward cost trend continues, making solar an increasingly attractive and viable choice for businesses and consumers. Choosing solar energy means contributing to the environment by choosing clean energy, cost saving on your day-to day energy costs, and an increasingly independency from your utility supplier.

WANT AN EXCELLENT GOVERNMENT GUARANTEED PAYCHEQUE FOR THE NEXT 20 YEARS? Its Finally here! THE F.I.T. Program will pay you $0.80 per Kilowatt Hour for power produced by roof mounted and $0.64 per Kilowatt hour for ground mounted Solar P.V. Systems. Call For Info!!!! This program is a limited time offer from the Ontario Government. For the FIT details click here http://microfit.powerauthority.on.ca/
Checkout some of our installations...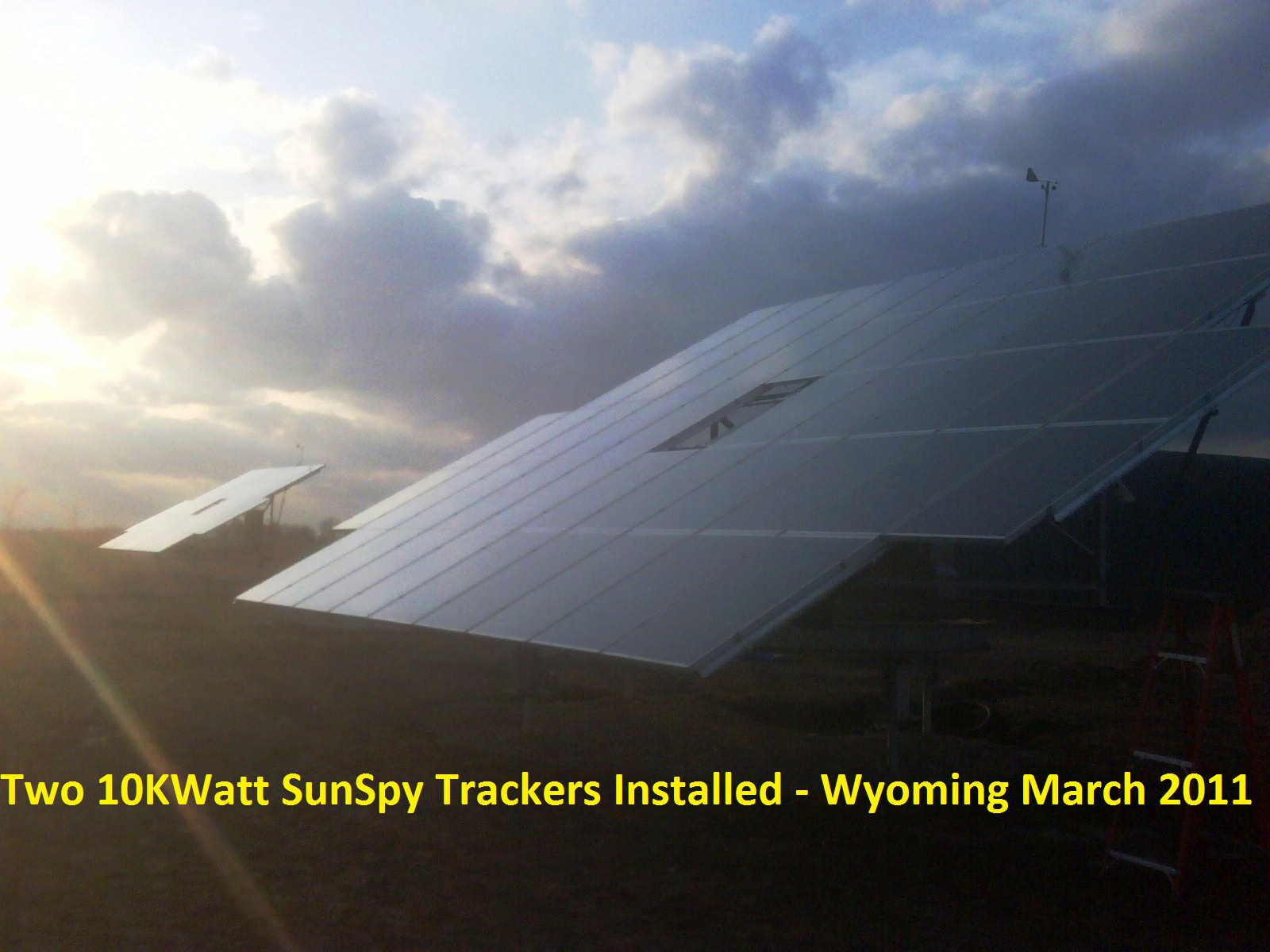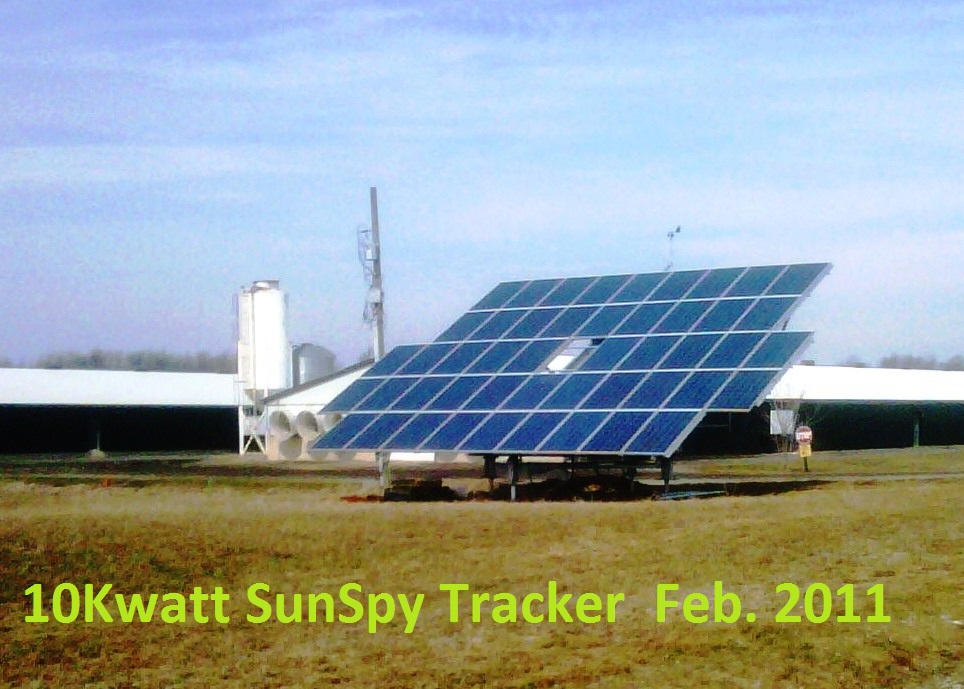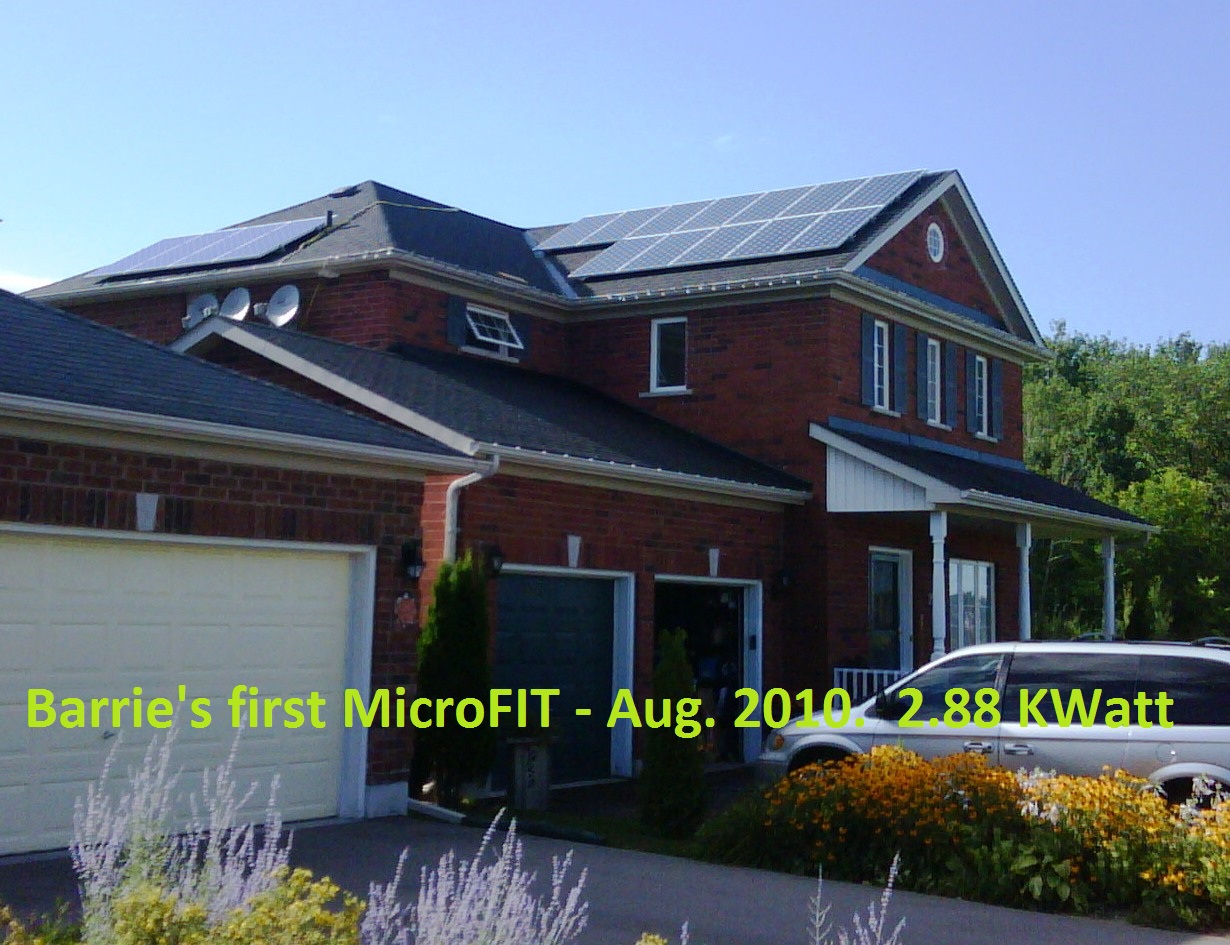 Call 1-800-341-1151 to order or book a 'FIT' site assessment
or > Contact Us < by email here.
---
For more information on Solar Power please visit :
Canadian Solar Industries Association Website CANSIA or American Solar Energy Society Website. ASES
---

is an authorized Distributor for Canadian Solar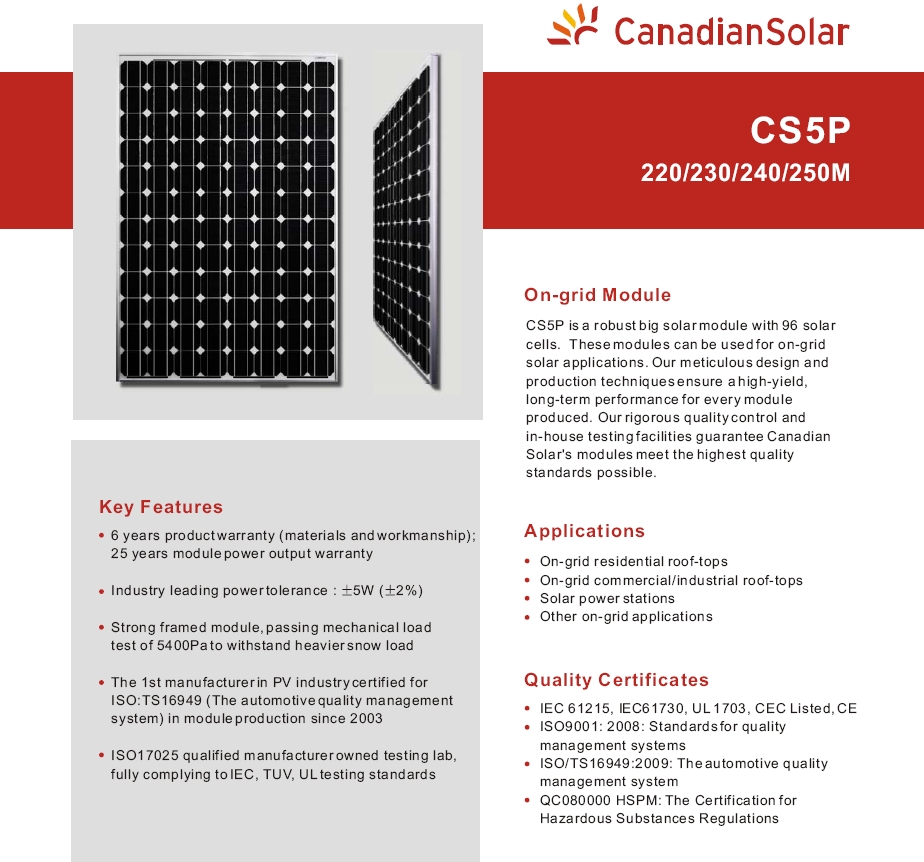 ---
---
Solar Air Ventilation Panels

Bombardier's 100,000 ft2 (10,000 m2) SOLARWALL® is the world's largest solar air heating system.
Solar Air Ventilation Systems were developed in Canada over 25 years ago and they are the most highly researched renewable energy product the Canadian government has ever undertaken. The concept is too simple to believe. The solar air heating system is based on a metal (aluminum or steel) cladding that is installed on the south-facing wall of a building. The system operates in a very simple manner using economical and environmentally-benign solar energy to heat buildings: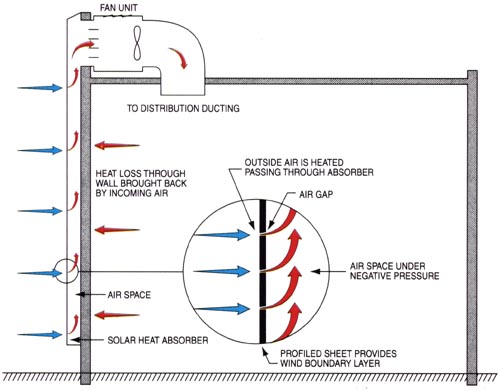 the dark-colored metal cladding is heated by solar radiation
ventilation fans located at the top of the wall create a negative pressure in the cavity between the cladding and the building
outside air is drawn through tiny holes in the SOLARWALL® and is heated by the metal panels
the air rises in the cavity to a plenum at the top
the incoming warm air is ducted to the nearest fan
warm, fresh air is distributed throughout building
The Panels also reduce building heat loss during the winter. All buildings lose heat to the outdoors. On the south-facing wall, heat lost to the cavity between the metal panels and the building is captured by the incoming air and returned to the building along with the heated fresh air from the SOLARWALL®. Even at night, a SOLARWALL® acts to reduce building heat loss.
Green Hydro is a

Authorized Dealer
Key Benefits
Cuts Energy bills
Industrial and Agricultural businesses installing are %25 covered by Federal grants up to $80,000!
Fast 3-6 year ROI
Saves the Environment (Kyoto Accord)
Performance and Economics
operating efficiency of up to 75% (rated by both the Canadian and US governments)
on a sunny day, the temperature in the SOLARWALL® can raise the air temperature by 30o to 76oF (16o to 40oC) depending on flow rate
the cost of a SOLARWALL® solar heating system in new construction is usually less than the cost of a brick wall or even a metal-clad wall; thus, energy savings are realized, with no payback period
even on cloudy days, the SOLARWALL® provides significant energy savings as a preheating system for ventilation air
a typical SOLARWALL® installation produces 50 to 70 kwh/ft2 (500 to 700kWh/m2)
energy savings of $1 to $6/ft2 ( $10 to $60/m2) of wall during the heating season; if a SOLARWALL® is utilized for process air heating, the savings are even greater
the economic benefits of the SOLARWALL® system on the Federal Express distribution center in Colorado indicate that savings will be $12,000 US annually, and that 254,000 pounds (115,000 kilograms) of carbon dioxide emissions will not be released into the atmosphere
paybacks of 1 to 6 years for most installations
Pricing & Panel Sizing
Power output per panel (10 ft2 / .93m2) on a sunny day is up to 500 watts of heat or 1,700 btu/hr. Use the following table for system sizing.
Home SOLAR AIR Ventilation system sizing table:

HOUSE AREA
(ft²)

HOUSE AREA
(m²)

AIR FLOW
(cfm)

AIR FLOW
(m³/h)

# OF PANELS
(each panel is 12ft²)*

Price Including Installation

HEAT OUTPUT
(maximum)

1,000

92.9

70

119

4 panels

$ 1,800

7,800 btu/hr

1,500

139.3

100

170

6 panels

$ 2,300

11,700 btu/hr

2,000

185.8

135

229.5

8 panels

$ 3,000

15,600 btu/hr

2,500

232.2

170

289

10 panels

$ 3,500

19,500 btu/hr
An average house requires 0.5 air changes per hour. For homes with heavy smokers, double the panel area and fan size.
*Smaller panel area for ventilation pre-heat, larger panel area for ventilation and space heating.
---
solar microfit kijiji toronto ontario solar sale kijiji ontario kijiji price solar toronto best price solar racking solar tracking solar arrays ontario solar panels solar projects ontario ontario microfit program solar microfit invest deal question residential solar solar installation solar tracking systems solar panels buy CFIT ontario solar power costs of solar panels solar in ontario ontario feed in tariff microfit application microfit solar ontario Ontario microfit investment help solar energy solar power green energy electricity information contract program best system quote cheap farm solar products sun renewable make money pricing electric barn install roof rooftop panel solar panel green solar OPA site analysis payback tariff solar inverter enphase solar investment roofmount 10kw 5kw solar energy for the home 100kw 250kw renewable energy ontario solar facts price solar ebay solar cost solar solar cost prices solar panels solar power ontario esei digitalhome premier solar prices of solar panels solar panels costs feed in tariff cansia toronto solar solar power in ontario ontario renewable energy roof-mount renewable energy in ontario costs solar panels solar payback solar fit renewable energy tariff money solar costs for solar panels ontario fit pricing solar panels solar assessment solar turnkey prices of solar panel solar tariff energy from solar panels toronto solar panels solar ROI feed in tariff solar solar feed in micro-inverters ontario fit solar feed in tariff ontario ontario feed in tariff program feed in tariff program feed tariff panel warranty solar systems ontario ontario microfit ontario fit program opa microfit feed in tariff ontario solar opa solar microfit program fit program ontario microfit financing microfit opa microfit program ontario ontario solar feed in tariff microfit installer ontario fit program solar microfit ontario solar projects in ontario ontario power authority microfit microfit.powerauthority.on.ca opa microfit program ontario feed in tariff solar retscreen solar microfit contract ontario microfit suppliers www.microfit.powerauthority.on.ca kijiji microfit kijiji solar microfit kijiji toronto solar kijiji solar ontario kijiji solar energy cost microfit redflagdeals microFIT